Ottawa Vintage Clothing Sale - Spring edition!
Chris and I went to
the Ottawa Vintage Clothing Show
today. It's awesome that they've turned it into a more-than-once-a-year event!
While I'm still a little nostalgic for the days when the sale was at the Chateau Laurier, the organizers did a much better job setting things up in the convention centre this time around. There was a better layout, it was easier to navigate between stalls and, without
the sun in our eyes
, we could actually see the clothing we were trying to buy!
We were a little disappointed that there seemed to be fewer vendors with the menswear and military stuff Chris and I tend to gravitate towards, but we still found some great pieces.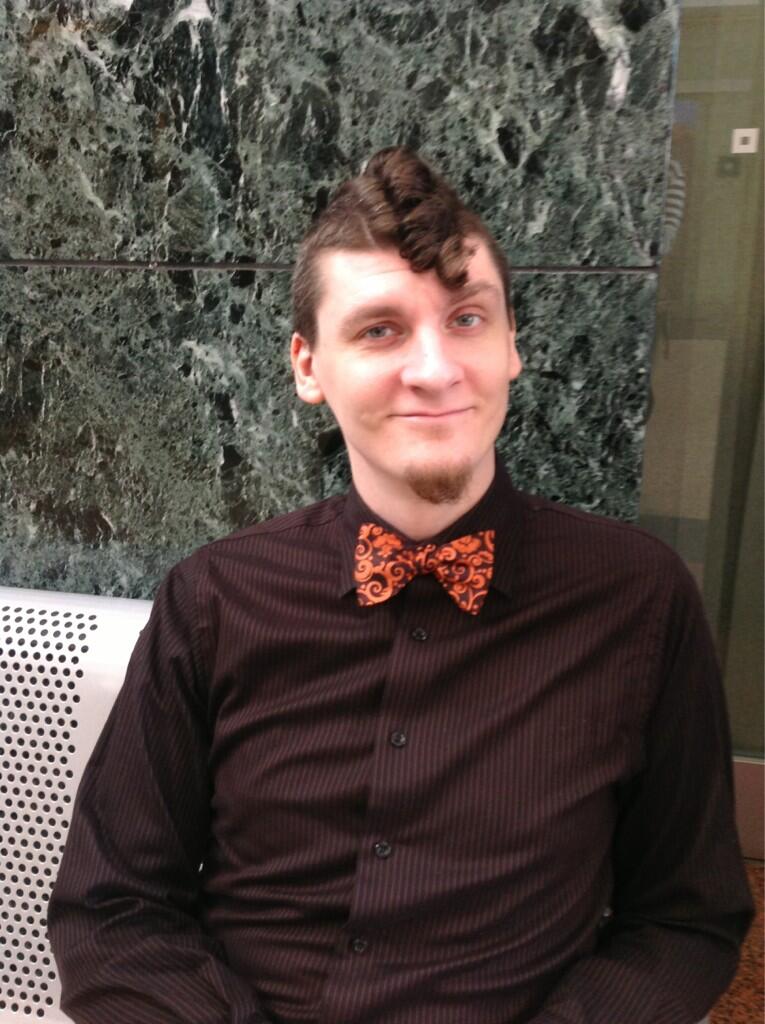 There are two schools of thought when it comes to dressing for the vintage clothing sale: you can either put on your best vintage clothes in the hopes of impressing all the fashionistas, or you can opt to wear skin-tight spandex so you can try things on without needing to use the crowded, and not terribly private, dressing rooms.
Naturally, I went with spandex, whereas Chris thought it would be a great opportunity to wear a new bow tie he got for his birthday.
Speaking of bow ties, we got two at the show!
The polka dot tie is from
Ian Drummond
, the same seller who sold Chris those skinny ties four years ago. I didn't get a business card from the gold tie's vendor, but it was a steal for $5.
Also a steal for $5: this fabulous flowy pink dress!